Hamburger Pensionverwaltung (HAPEV), a German pensions company based in Hamburg, has moved its critical applications to the cloud.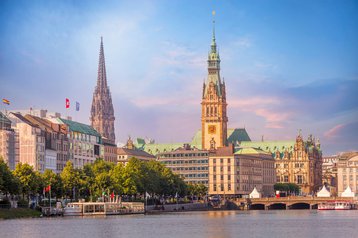 HAPEV deployed Nutanix Cloud Clusters (NC2s) in order to roll out its cloud-native customer platform on Amazon Web Services (AWS). In total, the move took just a few weeks to complete.
"We considered the solution a real game changer and we were not disappointed," said Keven Hamann, IT solution architect, HAPEV. "Following an intense proof of concept trial, it took a few weeks to move all the workloads across with no need to re-architect or make any significant changes."
Had the company opted to migrate directly to AWS, they would have had to make changes and updates to their code. NC2s enabled HAPEV to move on-premise virtual workloads to the cloud unchanged, reducing the migration time significantly from what would have been months, to just weeks.
According to Hamann, the move has also improved the company's disaster recovery. "Our backup and DR capabilities are now at a new level, providing maximum protection for all of our mission-critical applications," Hamann said.
Management of HAPEV's IT remains with its internal small IT team, using the same PRism interface as the on-prem environment.
Nutanix's NC2 on AWS is a hybrid cloud solution that bridges on-prem and AWS environments, and can also be used with Microsoft Azure.
Peter Goldbrunner, vice president and general manager of Central Europe at Nutanix, said: "As the industry has evolved, our focus has inevitably expanded beyond the data center to help those customers manage the complexity of multiple clouds, whether private or public."
HAPEV was founded in 1994 and provides pension schemes for over 4,000 businesses, from small start-ups to big companies such as Coca-Cola, Edeka, Deichmann, Ferrero, and others.
Towards the end of 2022, HPE was in talks to potentially acquire Nutanix, with the companies reportedly in 'on and off' talks.