GE's research division has announced plans to launch a new supercomputer before the end of the year
At a conference at its research campus Niskayuna, New York, GE Research said this week that it plans to install and launch its newest supercomputer in Q4 2022.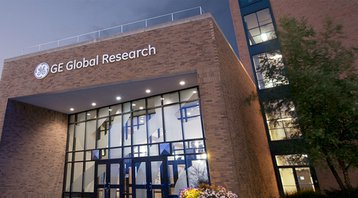 Named Menlo after Thomas Edison's famed lab, the Invention Factory, in New Jersey's Menlo Park, the new system has been developed in partnership with Hewlett Packard Enterprise (HPE) as well as Advanced Micro Devices (AMD).
Specifications weren't shared.
GE said that once commissioned, Menlo will support new Lean digital product development practices as well as other breakthrough scientific developments across aviation, energy, and healthcare with "remarkable speed, precision, and fidelity." Menlo also will also serve ongoing supercomputing research GE researchers are doing on some of the world's most powerful supercomputers run by the US National Labs.
The company also announced the addition of C-Band 5G on the Niskayuna campus. This will expand its existing 5G cross-industry testbed, while also enhancing high-speed wireless access to first responders and local residents in the broader Niskayuna community. GE Research anticipates further expansions to its 5G Testbed later in 2022.
"As the Niskayuna campus prepares to make the transition to supporting three, industry-leading advanced research centers in aviation, energy, and healthcare, the ramp-up of HPC and 5G network capacity will ensure our world-class technical talent here has the most advanced tools to accelerate new research and discoveries for each planned company," said Eric Tucker, chief technology officer for IT at GE Research.
"From advancing cutting-edge ideas in carbon capture and accelerating wind energy's growth through better system designs and improvements to enabling the future of commercial hybrid electric flight and ushering in a new age in patient treatment and care, Menlo will provide a tremendous boost to all of these important endeavors."
GE said the new system will new supercomputing platform builds upon the success of the Lab's previous platform, known as Breeze. GE has previously made references to Cray XC systems in other press releases, and previously mentioned a Cray system named Proteus.
The research and development division of General Electric, GE Research established the General Electric Research Laboratory in Schenectady in 1900 and relocated to Niskayuna in 1955.