Ghana is the latest country to talk up the potential of a shared 5G network.
As reported by GhanaWeb, the Ghanaian government does not plan to auction 5G spectrum, but instead wants to establish a shared infrastructure for the delivery of 4G and 5G services.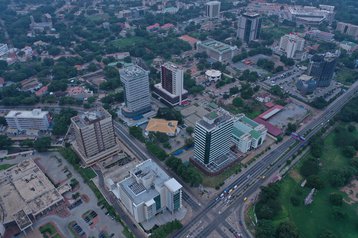 The comments were made last week by Ghana's minister of communications and digitalization, Ursula Owusu-Ekuful, during the twelfth edition of the African Peering and Interconnection forum in Accra.
Owusu-Ekuful said the ministry had been granted approval to set up the neutral shared infrastructure.
"We'll be working with network operators and private investors to set up a 4G and 5G network as well, so we are not going to be auctioning 5G, we are giving it to these networks so that all operators can use it and extend it to about 80 percent of the population," said the minister.
As of yet, no Ghanaian operators have launched 5G services, despite plans from market leader MTN to launch the service last year.
The plans to launch a shared 5G network follow a similar strategy touted in the Côte d'Ivoire last week.
Comms Update reported the country's regulator, ARTCI (Autorite de Regulation des Telecommunications de Côte d'Ivoire) wants to introduce network sharing to speed up the rollout of 5G networks by the country's mobile operators.
Both Ghana and Côte d'Ivoire could look to implement a similar network-sharing strategy to Malaysia, where its previous government launched a shared state-run 5G network, which is run by the Digital Nasional Berhad (DNB).