Ghana 4G LTE company Surfline Communications has been forced to close its data center and radio access network (RAN) after a series of financial difficulties.
Ghana's National Communications Authority (NCA) confirmed to the Daily Graphic that the company was facing serious cost issues.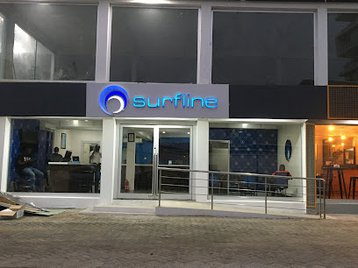 The NCA director general, Joe Anokye, said: "Surfline wrote to us that they shut down their data center. Prior to that, they informed us that they were shutting down their radio access network because of cost."
The NCA is reportedly currently working on a press release to explain the issues facing Surfline, but Anokye summed it up as a 'major liquidity issue,' in which the company was having problems with some of its vendors.
By shutting down its data center and RAN, Surfline experienced total network downtime. In a post on the company's website, Surfline said: "Please be assured that Surfline management is working very hard with all stakeholders to resolve the matter. It goes without saying that the validity of your data bundle will be extended proportionally, once the network is up again. Surfline will also ensure that you, as our cherished customers, are compensated for all the inconvenience.
According to the NCA, Surfline had 35,796 Broadband Wireless Access subscriptions at the end of last year, around a 25.4 percent share of the fixed broadband market in Ghana. The company was established in 2011. According to RocketReach, in 2021 Surfline's revenue was $90 million.
Also in Ghana, MTN Group announced plans to invest $1 billion in a 5G rollout for the country in February of this year, and in April, Lynk signed a satellite deal with Vodafone Ghana which would expand the company's mobile network coverage.