Chipmaker GlobalFoundries has shifted its headquarters from Santa Clara, California, to Malta, New York.
The new HQ is home to its Fab 8 semiconductor manufacturing plant, the company's most advanced factory.
As GlobalFoundries eyes billions in government incentives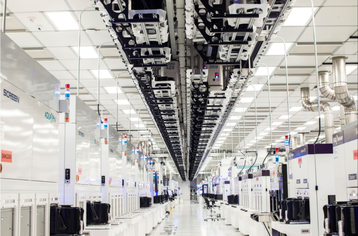 "Today, GF's Fab 8 in New York is a $15 billion advanced semiconductor manufacturing facility and one that is playing a key role in the transformation of our industry to meet rapidly accelerating demand," said GF CEO Dr. Thomas Caulfield.
The corporate shift was announced at an event in Malta with Senate Majority Leader Chuck Schumer.
"The chips that GlobalFoundries manufactures here in Malta are critical to our national security and to our economic competitiveness across key industries," Schumer said.
"I have worked closely with GlobalFoundries over the years to look for opportunities to expand their presence in New York and I am now pushing to secure the federal funds necessary to implement programs we passed into law last year to support further expansion of domestic chip production by companies like GlobalFoundries, accelerating even more growth in the semiconductor industry across Upstate New York."
Schumer hopes to help push through the Endless Frontier Act, which would reconfigure the National Science Foundation as well as potentially provide "emergency funding" to implement the recently enacted CHIPS for America Act as the world faces a global semiconductor shortage.
"The time for the Endless Frontier Act is now," Caulfield said, with his company likely to benefit from a domestic semiconductor investment spree. "Once approved by Congress and signed into law by President Biden, GF stands ready to do our part by expanding in upstate New York and creating many more high-paying American jobs. Our ambitious goal is to double our capacity at this site in the years to come in partnership with our customers, local, state, and federal governments. We can do this."
Primarily owned by the Abu Dhabi government, GlobalFoundries is thought to be planning an IPO.