Web hosting provider and Internet domain registrar GoDaddy is selling its OpenStack-based cloud service sixteen months after launching it.
Cloud Servers was originally established to compete with medium-sized cloud vendors such as Digital Ocean and Linode.
The company also shed the recently acquired PlusServer for $462.55m last week. PlusServer was a domain providing arm of Host Europe Group, which GoDaddy secured in a $1.79bn deal made in December last year.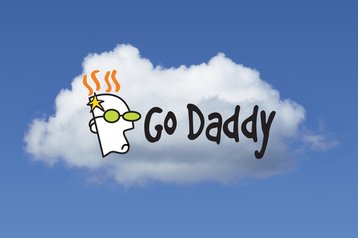 Bye, bye, baby 
Cloud Servers was launched in 26 languages, in 53 countries and supporting 44 currencies, a clear sign of faith in its viability - but now GoDaddy is stepping away from the OpenStack-powered business. This follows on moves by major vendors such as Cisco and HPE, both of which have divested their cloud divisions. Meanwhile, Mirantis recently made several hundred of its public cloud staff redundant.
Launched in 2011, OpenStack was intended as an alternative to proprietary cloud platforms, allowing organizations to offer cloud services on commodity hardware.
While it has a wide range of supporters - including China Mobile, China Telecom, Deutsche Telekom, Internap and OVH, as well as Red Hat and end-user Walmart - AWS and Microsoft have been pushing their own cloud services, promising more simplicity than OpenStack products.
AWS has plans to integrate Red Hat's OpenShift platform with its public cloud service and will be housing VMware's bare metal servers in its own data centers, while Microsoft has struck partnerships with Cisco, Dell, EMC, HPE and Lenovo to push the Azure Stack, which enable private cloud deployments using its software.
OpenStack loyalist Rackspace has refuted claims that the platform's decline in the public cloud sector is indicative of any serious issues, since its adoption in private cloud environments is gaining momentum. The company said that vendors who will be successful with OpenStack will be those who extend their managed service offerings.