Google Fiber is set to launch its services in Franklin, Tennessee, next year.
It means that Franklin will become the second city in the state to be served by Google's fiber broadband service after Nashville.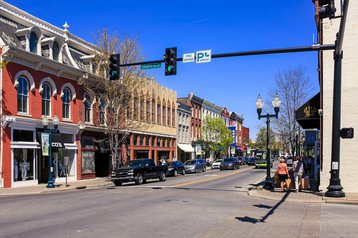 Google Fiber's latest market was announced by Franklin Mayor Dr. Ken Moore yesterday (May 24).
"Google Fiber's reputation speaks for itself, and we are excited for Google Fiber to be part of our community," said Mayor Moore. "Our citizens, schools, and corporations will all benefit from this new gigabit Internet service."
Franklin is the seventh largest city in the state, and has a population of more than 80,000 people.
"Since breaking ground in middle Tennessee, Google Fiber's goal has always been to bring fiber optic Internet to as many residents, organizations, and businesses as possible. In today's always-on world, it's more important than ever to have fast, reliable Internet to connect to work, school, and each other," said Ryun Jackson, government & community affairs manager for Google Fiber.
The company said it expects to start construction early next year, ahead of a rollout to customers in the city by the end of 2024.
Last month Google Fiber revealed plans to expand its fiber service to Pocatello, Idaho.
Google Fiber also operates in a number of other states including Alabama, California, Florida, Georgia, Illinois, Kansas/Missouri, North Carolina, Texas, Utah, and Washington.
In February, Google Fiber launched its 5 Gig fiber service across certain US markets, first launching in Kansas City, West Des Moines, and all Utah cities. Google Fiber said the service will be expanded to other cities across the US later this year.
Google Fiber officially launched in 2010, but the service first went live in Kansas City in 2012.