Google has launched a new cloud region in Doha, Qatar.
First announced in March 2020, this week the search and cloud company announced that its new Google Cloud region in Doha is now open.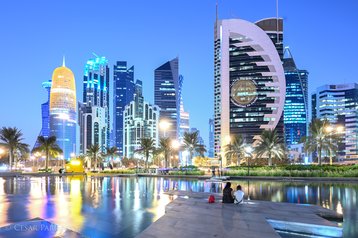 "This new region is a strong step towards building regional capacity that meets the needs of the Qatari digital economy, from availability and data residency, to digital sovereignty and sustainability," said Ghassan Kosta, Qatar Country Manager, Google Cloud.
Specifications around the new region weren't shared, but the company noted it launches with three availability zones and the standard set of GCP services available including Compute Engine, Cloud Run, Cloud SQL, and others.
Jasim Abdulrahman, group CIO of local conglomerate Power International Holding, said: "The new Google Cloud region that launched in Doha is a game-changer for us. With this new cloud region, our customer data platform will be able to run and store data locally in Qatar, which will drive predictive marketing, digital commerce, and innovation across all sectors, including healthcare. By utilizing the new Google Cloud region, we can better address the specific data privacy regulations of Qatar, ultimately enhancing our customers' experiences."
Microsoft launched a Qatar Azure cloud region in partnership with local firm Meeza in August 2022.
The Doha region is the second cloud region Google has launched this year. Last month the company opened a second Italian region in Turin.
Google is developing cloud regions in Querétaro, Mexico; Johannesburg (and possibly Cape Town), South Africa: Berlin, Germany; Dammam, Saudi Arabia; and Kuwait.
2022 saw Google launch GCP regions in Milan, Italy; Madrid, Spain; Columbus, Ohio; and Dallas, Texas. It also broke ground on data centers in Columbus, Ohio; and Omaha, Nebraska. The company has acquired land in Hamina, Finland; Groningen, the Netherlands; and Kansas City's Northland.