Google has signed a new Power Purchase Agreement (PPA) to procure solar energy in the US.
EDPR this week announced that Google has signed a PPA through EDPR NA Distributed Generation (EDPR NA DG), for the installation of more than 80 distributed solar PV projects with around 650MWp (500 Mwac).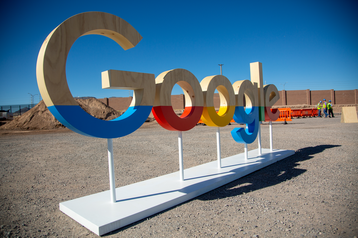 EDPR said that as well as being its largest distributed generation deal with a client to date, the agreement is the largest corporate sponsorship for distributed generation signed between two companies in the United States, according to S&P Global and BloombergNEF (BNEF) data.
The first solar projects will begin development in Ohio, where Google operates a data center campus in New Albany and a Google Cloud region in Columbus.
Locations of other solar sites weren't disclosed, but EDPR said the initial focus would be within the PJM Interconnection service area, which stretches from New Jersey to Ohio.
EDPR NA DG will be responsible for the development, construction, and operation of the solar PV parks, with the first projects being targeted to be operational by the end of 2024.
EDPR added that the energy projects will also reduce electricity bills for about 25,000 low-to-moderate income families.
The portfolio will also be partially funded by Google's acquisition of 'Impact Renewable Energy Certificates' (ImpactRECs), an instrument that certifies that a given buyer has the rights to the environmental and social benefits of the renewable electricity produced by a renewable project.
"Partnering with EDPR NA DG, we aim to reduce energy burden in the communities where we operate, while progressing toward our 24/7 carbon-free energy goal," said Sana Ouji, energy lead, Google. "We are grateful to EDPR for their partnership, collaboration, and steady focus on our shared mission, and excited to have the opportunity to contribute to our data center communities by extending the benefits of our clean energy investments."
2023 has seen Google sign PPAs with Ørsted in Texas and Sol Systems for projects in North & South Carolina, as well as with Luminus in Belgium and Eneco in the Netherlands.
EDPR has previously signed a 156MW PPA with Meta in Texas to procure energy from the 240MW Cattlemen Solar Park, as well as PPAs to procure wind energy in Indiana and solar energy in Arizona.
"We are pleased to sign this framework agreement that will allow us to develop a substantial number of renewable energy projects, while taking care of underserved communities," added Miguel Stilwell d'Andrade, EDP's CEO. "The much-needed transition to cleaner ways of producing and using energy must leave no one behind, and this partnership with Google allows us to do just that, by making electricity cleaner and more affordable to more families."
Google broke ground on its $600 million data center campus in New Albany in 2019 and subsequently announced plans to invest an additional $1 billion to expand the site. The company is also planning another campus in Columbus on the site of a former snake oil farm and has bought land in Lancaster. The company's Columbus cloud region launched in May 2022.