Google Cloud is readying two Arm CPUs for its cloud service, following Amazon Web Service's successful launch of Arm server chips.
The Information reports that the company reached a key milestone and will put them into trial production this year, ahead of a launch on the cloud service in 2025.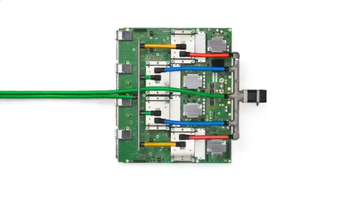 The publication reports that the cloud servers will aim to catch up on Amazon Web Service's Graviton chips, which has become a multibillion-dollar segment responsible for as much as 10 percent of Elastic Compute Cloud revenue in 2022.
Google's server chip design team, which is led by former Intel engineering executive Uri Frank, has two Arm server processors in development.
One, codenamed Maple, is based on existing designs from Marvell Technology, which develops its own Arm chips. Maple designs have been sent to Taiwan Semiconductor Manufacturing Co. for trial production.
The other processor, known as Cypress, relies on an in-house design developed by a team in Israel, and is set to be sent to TSMC in the second quarter.
Both Maple and Cypress are based on 5nm process nodes. Mass production is expected in the second half of 2024, and could be debuted on the cloud by early 2025.
Google has also developed its own AI chip family, the TPU, and the Argos video encoding semiconductor for YouTube.