Norwegian colocation provider Green Mountain has expanded its DC1-Stavanger data center with a new 2.5MW data hall.
The expansion was designed and delivered in less than nine months for an undisclosed "large international cloud provider." An upgrade to bring the mountain hall to 5MW is underway, and is expected to be ready early next year.
Mountains of data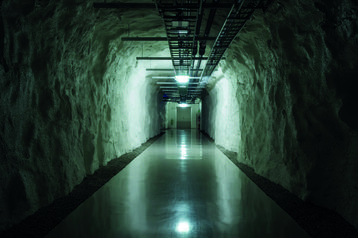 The mountain hall, including infrastructure in the tunnels, spans about 1,800 square meters (19,400 sq ft). The construction phase, which upgraded the "hole in the mountain with no basic infrastructure" into a data hall, required 150 workers.
"We continue to experience a surge in demand for our sustainable colocation services," said Tor Kristian Gyland, Green Mountain's CEO.
"Especially the larger cloud service clients rely on us for fast buildouts in a market where the demand for their cloud services accelerates."
Gyland said that the company has started another expansion project for the same cloud client, and is looking for new locations to grow further. "The most promising area right now is the Kalberg valley on the western coast of Norway," he said.
This year, the company plans to open a third data center in Enebakk, 20km outside Oslo.