Brazilian data center specialist Green4T has completed the expansion of a T-Systems data center in Barueri, São Paulo.
The company led the construction process from start to finish, from the concept stage to certification tests by the Uptime Institute.
A hundred milli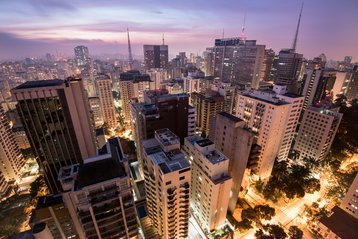 The 600 sq m (6,458 sq ft) data hall is the third such expansion on the campus which was opened in 2010.
According to Computer World, the Deutsche Telekom subsidiary, T-Systems, spent BRL50m ($15.73m) on the first facility, stating that it planned to spend a total of BRL100m ($31.46m) over three stages of expansion.
The first and second phases of the project obtained Tier III Design Documents certification from the Uptime Institute.
São Paulo is Brazil's financial capital and enjoys the largest economy by GDP of any city in Latin America. It is home to Equinix, Amazon, Google, IBM, Santander and Itaú Unibanco data centers, to name a few.