Greenpeace has praised Telstra's commitment to renewable energy in Australia and chastised Optus and NBN for their failure to act.
In a new report looking at the carbon impact of telcos and data center firms in Australia, Greenpeace noted that the telecommunications, IT, and technology service sectors consume around four percent of Australia's electricity; totaling around 3,603GWh of electricity annually and generating 2.9 million tonnes of carbon emissions.
"A fully renewably-powered Internet and IT service sector is an essential part of a low carbon economy," the company said in the report. "However, at a practical level, the Australian IT and telecommunications sector still has a long way to go in procuring sufficient renewable energy to match their growing energy demand."
The report does not include hyperscalers such as Google, Apple, Facebook, and Microsoft – companies that have all made pledges to become carbon-neutral and made significant investments in renewable energy projects – or other smaller data center players. It instead focused on domestic telcos and a number of data center firms in the country.
"While heavyweight Telstra is leading the pack, followed by TPG Telecom, Amazon Australia and Global Switch, Equinix, NextDC and Fujitsu Australia all need to up their game, and Optus and NBN Co are at risk of falling behind in the corporate race to renewable energy," the company said.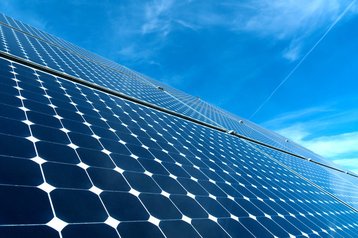 Greenpeace praised Telstra, Australia's biggest telco and 13th biggest energy user. The company promised to be carbon neutral from 2020, enable renewable energy generation equivalent to 100 percent of its consumption by 2025, and reduce emissions by at least 50 percent by 2030.
TPG Telecom, owner of telco brands such as Vodafone, TPG, iiNet, Internode, Lebara, AAPT, and 'green' mobile plan provider felix, made a similar pledge for its Australian operations earlier this year.
However, Greenpeace noted certain companies are lacking in their green pledges. NBN and Optus are yet to make public commitment to carbon reductions.
"Of Australia's top three telcos, only Optus, the second-largest telecommunications provider in the country – and second-largest telco emitter – is yet to make a renewable electricity commitment."
Of the data center companies reporting to the government's National Greenhouse and Energy Reporting (NGER) Scheme, only Amazon and Global Switch have targets of 100 percent renewable by 2025 and 2030 respectively.
The charity called on NextDC and Equinix to set "credible timelines" for carbon goals and called Fujitsu's target of 2050 "woefully inadequate."
It also noted that only Telstra, NextDC, and Amazon have actually signed renewable energy deals to date. Amazon has funded two solar projects in New South Wales and a wind farm in Victoria, while NextDC signed a PPA with a wind farm in Victoria in 2017.
As well as previously signing PPAs for wind and solars farms in Victoria and Queensland, this week Telstra signed a new power purchase agreement with Naturgy Energy to build a new 58MW wind farm known as Crookwell 3 in New South Wales.
If the nine companies mentioned switched their operations to new renewable energy, they would generate nearly 1.25GW of new wind and solar projects. Greenpeace called upon telcos and data center companies to all commit to 100 percent renewable electricity by 2025, sign up to the global RE100 initiative, and sign Power Purchase Agreements to secure renewable electricity with new wind and solar projects, as well as work together around policy and regulatory environment.
"The telecommunications industry can and must be a leader in this energy transition, the company said. "Good progress is being made, but there is still much work to be done."
The report also noted how energy companies Origin Energy and AGL have recently entered the telco space offering fiber to customers, and how the two companies "dwarf the above companies in terms of carbon pollution," due to the coal and gas the companies burn to generate electricity.
"Unless both Origin and AGL commit to phasing out their coal-burning power stations by 2030 and replace them with renewable energy, these companies will represent the highest polluting telco offering and threaten to hamper the clean energy revolution otherwise happening in the telco space."