China's plan to set up a national healthcare data network is approaching a major milestone, with the first of five specialist data centers set to come online later this month, reports the South China Morning Post.
Jin Xiaotao, a chairman of the Chinese Health Information and Big Data Association, stated that each of the planned facilities will oversee between five and seven provinces, serving as hubs for the collection and in-depth analysis of citizen data.
Saving lives, turning a profit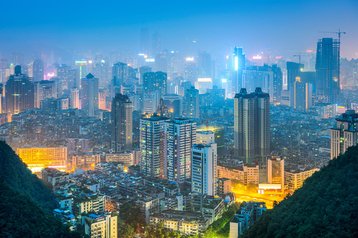 The initiative ties into a wider national push to develop the country's healthcare industry, using data analytics and cloud-based tools to establish new clinical and operational strategies, to improve both diagnosis and treatment.
According to a former deputy of the country's National Health and Planning Commission, the Chinese government is hoping to turn the healthcare sector into one of the country's most prolific industries, aiming for it to account for more than 10 percent of GDP.
The idea is that technology could help make up for the shortfalls of a highly burdened system, where large disparities exist between the quality of facilities and care across the country, using online medical advice, drug tracking systems and AI tools like IBM's Watson.
Chinese Internet titans Tencent, Baidu and Alibaba have invested large sums in the healthcare sector, putting them at the forefront of such initiatives around the world.
Meanwhile, the online healthcare service provider WeDoctor, known in China as Guahao, is now the world's most widely used mobile medical service platform, allowing patients to interact with medical services via an app or an online portal.