American retail and wholesale colocation provider H5 Data Centers has acquired a nearly 80,000 square foot carrier hotel in Cincinnati, Ohio.
The facility on 360 Gest Street features high ceilings, strong floors and biometric security. It offers a choice of network providers including AT&T, Inteliquent, Level3, Windstream and Zayo.
"360 Gest Street is one of Cincinnati's most interconnected access points and has the potential to be one of the leading carrier hotels in the Midwest," said Josh Simms, founder and CEO of H5 Data Centers.
"Enterprises, cloud service providers and content companies increasingly require low-latency access to digital partners and customers throughout the technology supply chain. Due to its geographic location and affordable operational costs, Cincinnati is well positioned for continued IT infrastructure services growth."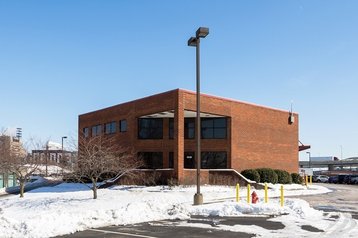 Doubling down in Ohio

H5 is a privately-owned company that operates facilities in Ashburn, Atlanta, Charlotte, Cleveland, Denver, Phoenix, San Jose, San Luis Obispo and Seattle.
Its latest data center will be located in the Townview Business Center in Cincinnati - a red brick, two-story building constructed in 1988.
The facility was previously used as a data center and comes equipped with raised floors, power distribution equipment and diverse networking – however the name of its former owner remains a mystery.
One of the benefits of the location is cheap power, provided by Duke Energy and priced at just $0.06 per kWh on average. Another is the low risk of natural disasters in the region – Cincinnati is unlikely to be affected by tornadoes, earthquakes, hurricanes or flooding.
The site is located next door to a zColo facility at 334 Gest, and just half a mile from CyrusOne in downtown Cincinnati.
This acquisition is H5's second in Ohio and adds to its growing data center portfolio of more than 1.5 million square feet. In January, the company announced that it acquired a 333,215 square feet Tier III data center in Cleveland.