H5 Data Centers has acquired seven Vxchnge data centers across the US.
Update: H5 has confirmed the acquisition, which leaves Vxchnge with just one data center.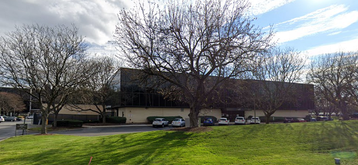 First reported by Christian Koch's Foundations newsletter, H5 Data Centers has reportedly reached a definitive agreement to acquire seven data centers from Vxchnge totaling more than 250,000 sq ft (23,200 sqm). Terms of the deal were not disclosed.
The facilities include Nashville, Tennessee; Philadelphia and Pittsburgh, Pennsylvania; Portland, Oregon; Saint-Paul, Minnesota; Secaucus, New Jersey; and St. Louis, Missouri, according to an email seen that was sent by Vxchnge to current customers. A number of the facilities are part of the portfolio Vxchnge acquired from Sungard AS in 2015.
"The demand for edge data center space continues to grow," said Josh Simms, founder and CEO of H5 Data Centers in the subsequent press release. "Acquiring this vXchnge portfolio of data centers gives H5 Data Centers an opportunity to expand our portfolio to 20 markets, deepen relationships with customers and continue to build and grow interconnected digital ecosystems."
The sale leaves Vxchnge with just one 14,000 sq ft (1,300 sqm) facility in Durham, North Carolina, and follows previous sales of a number of facilities over the last couple of years.
Last year vXchnge sold its Austin data center to Element Critical and sold its 84,000 sq ft (7,800 sq m) Santa Clara facility to Cologix, having previously sold its 16,000 sq ft Minneapolis, Minnesota, facility within the city's 511 Building to Cologix in 2020.
H5 meanwhile, recently announced a 20,000 sq ft, 3MW expansion at its Atlanta data center, and acquired a data center in Cincinnati, Ohio. Its portfolio includes 16 facilities across the US.
DCD is still waiting on a reply from Vxchnge.