H5 Data Centers has bought 505 Marquette, a carrier hotel in downtown Albuquerque, where it already operates data center space.
The 225,000 sq ft facility is a key New Mexico interconnection point with 20 on-site communications carriers and access to long-haul fiber. The building also contains office, retail and storage space.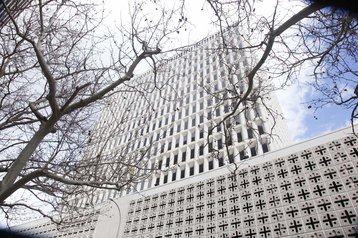 "505 Marquette has long served as one of Albuquerque's most interconnected access points," said Josh Simms, founder and CEO of H5 Data Centers. "We have previously operated several data centers at the building as a tenant, but we look forward to growing our operations and expanding the building's infrastructure as the owner in support of our growing customer base and IT infrastructure community."
H5 has been on an expansion program. This year This year it has bought seven Vxchnge data centers across the US totaling more than 250,000 sq ft (23,200 sqm), and apply to renovate a Cleveland data center. In 2021 it announced a 20,000 sq ft, 3MW expansion at its Atlanta data center, and acquired a data center in Cincinnati, Ohio.