H5 Data Centers has acquired operations at a data center in Cincinnati, Ohio.
The company this week said it had bought 925 Dalton Avenue, a purpose-built 107,000 square-foot (9,940 sqm) facility originally developed by PNC Bank and built to Tier III standards. The site operates at 2MW with potential for expansion up to 6MW. Terms of the deal were not disclosed.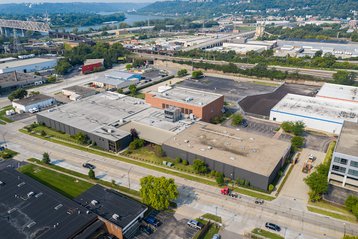 The company said the new site complements its existing edge data center and carrier hotel in the city located nearby at 360 Gest St, which it acquired in 2017.
"Ohio is a rapidly-growing data center market," said Josh Simms, founder and CEO of H5 Data Centers. "H5 Data Centers will leverage our existing edge data center and carrier hotel location with the space, power and cooling capacity of 925 Dalton to deliver an exceptional colocation product to the Cincinnati market. We welcome the opportunity to continue to grow Cincinnati's interconnection community and serve the mission-critical needs of the region's leading enterprises."
Built around 1980, 925 Dalton is owned by Legacy Investing LLC and was previously a T5 Data Centers location – T5@Cincinnati – and is still listed on T5's site at the time of writing. Several other T5-listed facilities owned by Legacy Investing are also seemingly available to lease.
In April, Serverfarm acquired a former T5's @LA data center in El Segundo, Los Angeles, for $71 million. In Ireland, AWS is developing a data center on a plot of land in Dublin previously earmarked for T5's first European facility. T5 acquired a former Apple data center in San Jose, California, in October 2020.
In May San Francisco real estate investor DivcoWest acquired the 325 Hudson carrier hotel in New York for $135 million. The company said it plans to maintain an interconnection & colocation space managed by H5 Data Centers.