American colo, H5 Data Centers has signed on fiber cable company FiberLight to improve network connections at its San Antonio data center.
The rollout of fiber also includes routes to the US-Mexico border.
The San Antonio Edge Data Center is an 85,000 sq ft (7,900 sq m) carrier hotel with access to more than 25 carriers including CenturyLink, Logix, Telia, and Windstream.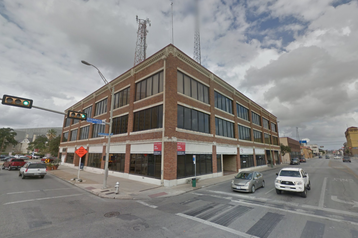 Texan safe haven
The building is located at 100 Taylor St and the company says the location is one of the safest places in the US to house a data center. This is due to the campus benefiting from the low-likelihood of any natural disasters.
According to H5, the data center is a key interconnection point between long haul routes to the West, Houston to the East, Dallas to the North, and Laredo and McAllen to the South. The recent fiber-mile expansion will link the data center to a low-latency network with those locations.
H5 recently completed an expansion of the facility, adding around 5,000 sq ft (460 sq m) of turn-key space and capacity in August.
"International carriers, regional Internet Service Providers and enterprises continue to add to the growing San Antonio interconnection ecosystem," said Josh Simms, founder, and CEO of H5 Data Centers.
"Given San Antonio's strategic position along key long haul fiber routes and location in South Texas, our data center is well-positioned for continued IT infrastructure services growth."
With over two million sq ft (185,000 sq m) of data center space, H5 Data Centers operates data centers in Albuquerque, Ashburn, Atlanta, Charlotte, Cincinnati, Cleveland, Denver, Phoenix, Quincy, San Antonio, San Jose, San Luis Obispo, and Seattle. The company designs and builds solutions for customers needing both core and Edge.
Back in 2018, the San Antonio data center was acquired by H5, the data center previously was owned by Texan ISP Taylor Telecom (formerly Taylor Telephone Cooperative).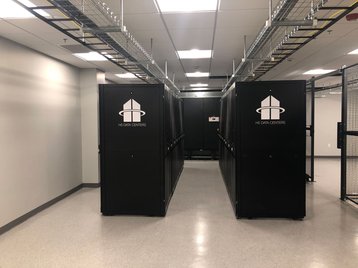 Simon Cooper, FiberLight's director of business development for data center partnerships, said: "We're thrilled to be working alongside H5 Data Centers to bring enhanced connectivity options to the Texas region, and we look forward to expanding this collaboration to ensure a growing number of customers can access the robust data center and high-capacity fiber capabilities they rely on."
"As part of our Texas Express Routes, H5 Data Centers is integral to FiberLight enabling network operators, enterprises, wireless operators, managed service providers, and international carriers across Texas to quickly and cost-effectively deploy connectivity to commercial, data center, cloud on-ramp, and IP peering sites. All sites on these routes, including 100 Taylor St., are available on a 25-day installation interval or shorter to ensure fast turn-ups."