Helios Investment Partners has invested $50 million into Kenyan data center firm IXAfrica.
The investment in the company and its Nairobi campus is expected to close by the end of the year, subject to customary closing conditions including Kenyan regulatory approval.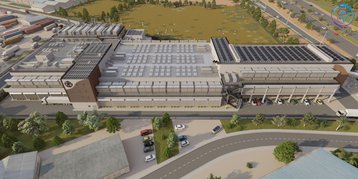 "This strategic investment will fast-track the development of our cloud-ready campus as the digital transformation hub of East Africa," said Guy Willner, executive chairman of IXAfrica. "We are delighted to have Helios join our shareholder base as a core investor. Helios has demonstrated a deep commitment to Internet infrastructure development and this, combined with their leadership in African private equity, will ensure IXAfrica becomes a market leader in Kenya."
Tope Lawani, managing partner and co-founder of Helios added: "IXAfrica is a story of a superb and determined management team benefiting from the foresight, innovation, and support of its founding shareholders, and an attractive and dynamic Internet ecosystem in Kenya – this serves to enhance the fundamental factors that make IXAfrica an exciting investment opportunity for us as we continue to develop our digital infrastructure franchise."
After being in the works for nearly 10 years, IXAfrica was established last year and is developing a 20MW facility on a 17,300 sqm (186,215 sq ft) plot alongside the Mombasa Road. It broke on the site in February 2021.
Founded in 2004, Helios is a London-based private equity investment firm focused on Africa. It has previously invested in Afsat Communications and Helios Towers. In October, the company divested its 60 percent stake in Telkom Kenya to the Kenyan state.