The Housing Bank for Trade and Finance has launched a prefabricated modular data center in Jordan.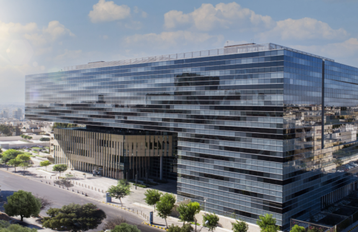 The data center, which the company claims is the first of its kind for the banking sector in Jordan, meets the Uptime Institute's Tier III standards.
The new facility has been developed with Huawei, and construction companies Badaweih and STS, among others.
The development is part of the bank's infrastructure upgrade and modernization project, and is hoped to improve uptime and enable the company to keep up to date with global banking development trends.
Details surrounding the size, IT capacity, and exact location have not been provided by the company, though the company has confirmed that the development was supported by the Central Bank of Jordan.
The Housing Bank was previously a customer of Jordan Data Systems, an ICT and data center provider.
Ammar Al-Safadi, Housing Bank CEO, said: "We are proud to announce the launch of our new data center and our certification from the Uptime Institute. This certification was granted after successfully passing rigorous audits that assess our environmental and physical controls, as well as capacity levels.
"These measures ensure the continuity of our business with minimal risks and are based on our adherence to international design standards, appropriate equipment, maintenance, resource, and assets management, including energy supply and efficiency monitoring, we demonstrate our commitment to excellence in operational sustainability. This enables us to concentrate on our core business and drive innovation in all aspects of our operations, giving Housing Bank a competitive advantage and a leading position in the banking sector."
In addition to the new data center, over the last couple of years the Housing Bank has launched a digital branch for self-service called Iskan Engage, modernized its ATMs, and given all credit and debit cards contactless technology.
In March of this year, Damac said that it was planning to develop a new data center in Amman, Jordan. The company had signed a long-term agreement with King Hussein Business Park, though details of the facility specifications were not shared.