Hewlett Packard Enterprise announced today that it will offer a new cloud-native server in Q3 of 2022 using Ampere chips.
Called the HPE ProLiant RL300 Gen11, the latest in the ProLiant series is the first cloud-native server, and can be used with Ampere, Altre, and Ampere Altra Max processors.
The new server is a 1-socket, 1U server that can support up to 16 DIMMS with a maximum memory capacity of 4TB per system. The system is also based on cloud-native silicon: meaning it has been optimized during the design process for cloud-based workloads.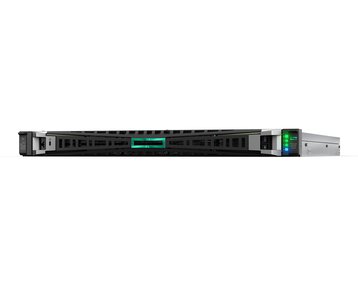 "Service providers and digital-first enterprises are at the forefront of the next major compute infrastructure build-out. These organizations understand that agility, flexibility, and innovation start with compute," said Neil MacDonald, executive vice president, and general manager, Compute, HPE. "They also realize that traditional ODM boxes simply won't cut it in a market that demands depth of IP, performance, reliability, security, and control. This is where HPE steps in and why we chose Ampere."
Per socket, the new servers provide 128 cores. The HPE RL300 includes support for direct-attach NVMe storage, with up to 10 SFF NVMe SSFs and dual M.2 NVMe SSD options to support workloads that require high-performance storage.
The new servers are aimed at customers offering digital services, media streaming, social platforms, eCommerce, and cloud-based services. The pricing has not yet been released.
Renee James, founder, and CEO at Ampere said of the announcement: "Ampere is excited to be the first cloud-native and newest member of the HPE ProLiant family.
"The cloud is the growth engine of our industry but demands a modern processor that is both high performance and very power efficient to meet the global ESG demands. HPE is taking a leadership position in delivering cloud-native Ampere Altra and Altra Max based ProLiant systems to Enterprise customers and Service Providers deploying cloud technologies."
The announcement of a new and more power-efficient server comes shortly after HPE released its Living Progress Report which stated the company's new goal of reaching net zero by 2040.