The National Security Agency has awarded a 10-year, $2 billion contract to Hewlett Packard Enterprise for high-performance computing technology services.
The contract will see the NSA use the HPE GreenLake platform, the company's on-premises fully managed cloud services platform.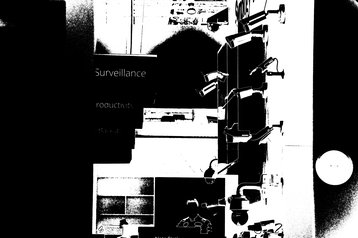 The deal will include a combination of HPE Apollo systems and HPE ProLiant servers, built and managed by HPE out of an undisclosed QTS data center.
The service is expected to begin in 2022.
"Implementing artificial intelligence, machine learning and analytics capabilities on massive sets of data increasingly requires High Performance Computing (HPC) systems," said Justin Hotard, SVP and GM, HPC and Mission Critical Solutions (MCS) at HPE.
"Customers are demanding HPC capabilities on their most data-intensive projects combined with easy, simple, and agile management. By using the HPE GreenLake platform, which delivers secure on-premises solutions as a service, the National Security Agency (NSA) is gaining industry-leading HPC solutions to tackle a range of complex data needs, but with a flexible, as a service experience."
The NSA also operates a huge data center in Utah, launched in 2014 for a cost of $1.5 billion. It has other data centers across the US and around the world, including in the UK and Denmark.
Last month, it awarded a $10 billion cloud contract to Amazon Web Services, but project 'WildandStormy' is currently on hold pending a legal challenge by Microsoft. The protest comes after AWS was able to kill a $10bn Azure cloud contract by the Department of Defense, after a protracted legal challenge.
The NSA has huge storage needs thanks to its mass surveillance programs that continue years after they were exposed by contractor Edward Snowden in 2013. After a five-year investigation, the Privacy and Civil Liberties Oversight Board (PCLOB), an independent government watchdog, said in July that the NSA's XKeyscore program operated with no oversight.
"What most concerned me was that we have a very powerful surveillance program that, eight years or so after exposure, still has no judicial oversight, and what I consider to be inadequate legal analysis and serious compliance infractions," PCLOB board member Travis LeBlanc said in a partially redacted statement.
XKeyscore is just one of the NSA's known programs, but the agency has expanded to other forms of surveillance since the 2013 disclosures.
That mass data storage requires HPC systems to trawl through the lives of US citizens and those in foreign nations. "Modern electronic surveillance touches on pioneering uses of artificial intelligence/machine learning systems, including autonomous collection of massive datasets, analysis of those massive datasets through algorithmic decision-making, and many other AI/ML issues," LeBlanc said.
"Whether the public wants it or not, these systems are almost certainly here to stay."
The head of the NSA when it first built its post-9/11 mass surveillance network was General Keith Alexander, who pushed for the agency to tap the networks of Google, Microsoft, Yahoo, and Facebook, as well as all major submarine cable landing stations.
At the time, he misled the House Intelligence Committee when asked whether his agency was involved in warrantless wiretapping.
Last year, Alexander joined Amazon's board of directors.