HPE will host its GreenLake Cloud services out of Interxion's Irish data centers.
The current offering is a pilot program for Irish customers with the intention of expanding out to the UK, Germany, France, and The Netherlands.
Currently, Irish customers will be able to test the services with a free 90-day-trial.
Interxion says the move will allow customers that are worried about migrating workloads over to the cloud to find the process easier. Many of the prospective clients are struggling to make the dive into the cloud due to "application entanglement, data gravity, security and compliance, and unpredictable costs," HPE claims.
HPE GreenLake offers an operating model granting clients better visibility of their resource utilization across their colocated and cloud workloads.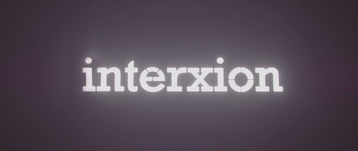 Séamus Dunne, MD of Interxion Ireland, said: "At Interxion, we've been listening to our customers who have told us that they want to tap into the flexibility and convenience of the cloud while alleviating the operational burden on IT systems.
"Our agreement to launch HPE GreenLake cloud services hosted in our data centers improves speed and agility by increasing customers' connectivity to public clouds while staying in control of cost, security, and compliance without the need to invest in an on-premise data center, as they can deploy HPE GreenLake solutions in Interxion's colocation data centers."
Initially, HPE and Interxion will offer HPE GreenLake cloud services for a private cloud with containers or virtual machines, and data center infrastructure. The solutions will be available via HPE and HPE channel partners.
Maeve Culloty, MD of HPE Ireland, said: "As the cloud gateway to Europe, Ireland is the perfect market to trial this new hosted HPE GreenLake cloud offer.
"By running workloads as a service on dedicated hardware at a colocation data center, customers are getting the best of both worlds: the convenience of the cloud and the security and compliance associated with a traditional on-premise infrastructure.
"We are excited to launch these new offerings with Interxion to offer our customers the critical components necessary for a successful hybrid cloud journey."