Chinese telecommunications giant Huawei has launched a new cloud region in Singapore, which it says will serve customers in the government and financial services sectors, as well as large local enterprises.
The company billed the new infrastructure as a strategic investment for expanding across the Asia Pacific, helping meet the demands of local businesses, as well as Chinese firms that are expanding overseas.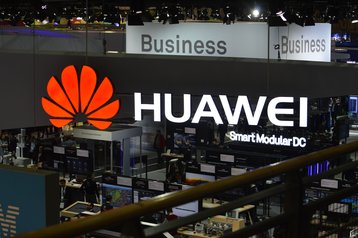 Huawei in Singapore
Huawei Cloud is the firm's public cloud computing offering, designed to compete with the likes of Amazon Web Services (AWS) and Alibaba Cloud.
Huawei Cloud in Singapore is currently operated out of a single data center, though a company spokesperson told DCD that the plan is to expand this to three facilities, to support active-active failover solutions.
The company has previously revealed that its public cloud shares a unified architecture with its private cloud, which is powered by OpenStack -a popular open source cloud computing platform that Huawei has invested heavily in.
"These cloud services, which offer low latency and high cost-efficiency, will leverage the high-performance chips, servers, storage and network equipment that Huawei has developed, as well as the high-speed networks we have constructed with carriers in Asia Pacific," said Roben Wang, president of Huawei Cloud in APAC.
The more, the merrier
Huawei doesn't hide the fact that it wants to become one of the world's largest cloud providers. But it faces stiff competition in Singapore, which despite its small physical size has grown into a significant regional hub for cloud computing.
Public cloud platforms such as AWS, Alibaba Cloud, Google Cloud and Microsoft Azure are all available in Singapore, with the first three having three availability zones each. Late last year, Microsoft launched its second availability zone in the city, enabling its local customers to deploy mission-critical workloads across multiple data centers.
Competition is intensifying, too. Earlier this week, French web hosting and cloud giant OVH announced plans to introduce OpenStack-based public cloud services in Asia Pacific. Its infrastructure will be hosted in third-party data centers in Sydney and Singapore.
For now, Huawei says it plans to develop Singapore into "one of its largest regions" outside of China, as part of a long-term business strategy. It is working to obtain a variety of certificates, including PCI-DSS, ISO 27001 and Multi-Tier Cloud Security (MTCS), among others.
Singapore's own MTCS standard was developed by the Information Technology Standards Committee (ITSC) in 2013 to help businesses understand the different cloud service providers' (CSPs) offerings by certifying their security practices.
At end of 2018, Huawei Cloud was available actross 23 geographic regions with 40 availability zones, including Hong Kong and Thailand.