Huawei has filed a lawsuit with a Lisbon court as it contests a decision made by Portugal's cybersecurity council CSSC that effectively bars operators from using its equipment in 5G mobile networks.
The Chinese vendor confirmed the lawsuit this week after it lodged an appeal with the Administrative Court in Lisbon on August 31.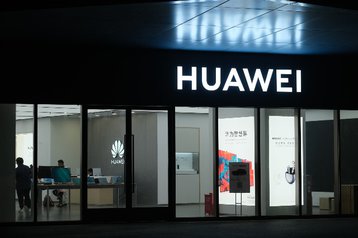 Its lawsuit is based on the decision published by the security body in May 2023, after the Portuguese government's cyber security council laid out the rationale for an eventual ban on some 5G equipment, which includes Huawei kit.
This plan sets out to restrict the use of equipment deemed to be "high risk," according to telecom industry officials.
The CSSC didn't name Huawei directly in its resolution, however, its decision was seen to be a block on Huawei's ambition to provide Standalone 5G networks in Portugal.
Huawei has this week said that the resolution has had a "significant detrimental impact to the company and its partners," while it "seeks protection of its legitimate interests and legal rights in Portugal."
Regardless of the outcome of the lawsuit, Portugal's main mobile operators, Altice, NOS, and Vodafone have already said they won't use Huawei kit in their core 5G networks.
Huawei has been deemed a high-risk vendor in a number of countries in the last few years following increased pressure from the US government to ban the vendor over spying claims.
The UK, Denmark, Sweden, Estonia, Latvia, and Lithuania are among the European countries to ban Huawei from playing a part in their 5G network infrastructure. The UK had initially granted the vendor a limited role in its 5G build before changing course six months later back in July 2020.
Germany is also said to be considering a ban on Huawei and another Chinese vendor, ZTE, from parts of its 5G network, despite previously stating that it would approve equipment from Chinese telecoms vendors on a 'case-by-case' basis.
Earlier this year, the European Commission through its commissioner for the internal market, Thierry Breton, said he wants more member states to remove "high-risk" suppliers from their mobile Internet infrastructure upgrades, citing national security risks.