Huawei is to host its Saudi Arabian cloud region in a facility owned by Center3.
Saudi telco STC this month announced that its Center3 subsidiary will provide hosting and data services to Huawei to help it expand its cloud footprint in the region.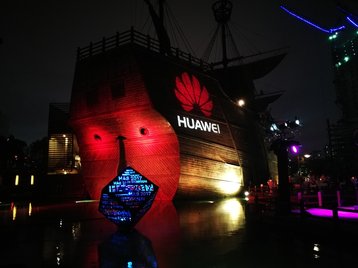 Center3 was launched in October 2022 to take over the digital infrastructure assets owned by STC group, including data centers, subsea cables, international points of presence, and Internet exchange points.
STC & Center3 own some 25 data centers in the country, and haven't shared where the new region will be located or timelines for launch.
"We are thrilled to partner with Huawei to provide them with the cutting-edge digital infrastructure in the MENA region," said Fahad AlHajeri, CEO of Center3.
"This collaboration is a significant step forward for both companies, and we are looking forward to a successful future together," added Alan Qi, CEO of Huawei Cloud KSA.
Huawei first announced plans to launch a Saudi cloud region in February 2022 but didn't disclose any information on location or timelines.
Huawei Cloud currently has six international regions in Singapore; Bangkok, Thailand; Johannesburg, South Africa; Mexico City, Mexico; Sao Paulo, Brazil; and Santiago, Chile. It has a number of regions across China and Hong Kong. Last year it announced plans for a new region in Indonesia.
Oracle already has one cloud region in Saudi in Jeddah and is planning two more in Neom City and Riyadh, while Microsoft and Google are also looking to launch regions in the country (the latter in Dammam).