Huawei Technologies has secured a major contract that will see it supply over half of the 5G base stations for telco China Mobile between 2023 and 2024.
In total, Huawei has won 52 percent of China Mobile's 5G base station work, as part of the largest portion of the contracts put out for tender this year, according to Yicai Global.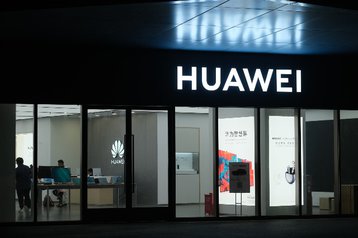 The contracts have been split into two projects, with the first covering 63,800 base stations using 2.6GHz to 4.9GHz spectrum, while the second covers 23,141 in the 700MHz band.
Huawei is estimated to have secured 45,426 5G base stations worth an estimated 4.1 billion yuan (US$574 million).
Huawei wasn't the only Chinese vendor to win a sizeable chunk of the tender, with ZTE the second-largest winner with around 26 percent of the contract, equivalent to 23,227 5G base stations.
Smaller contracts were also awarded to Datang Mobile Communications Equipment, Ericsson, and Nokia Shanghai Bell.
China Mobile plans to operate more than 1.6 million 5G base stations this year, increase its number of cloud servers by more than 240,000 units, and add 40,000 external data center racks.
The operator, which ended Q1 with 983 million mobile subscribers, expects to spend 83.1 billion yuan ($11.6 billion) on 5G networks this year.
Huawei previously won 57 percent of China Mobile's previous 5G tender process back in 2020.