Cloud adoption has taken the colocation market to new heights. As user needs are increasingly focused on hybrid solutions, data center operators are working to build facilities and offer solutions and services that meet those requirements. Data center operator guest speakers will address how cloud has directly impacted their approach and facilities and how they are working to attract future users. Opening proceedings at DCD>Colo+Cloud will be Ihab Tarazi, former CTO at colo giant Equinix.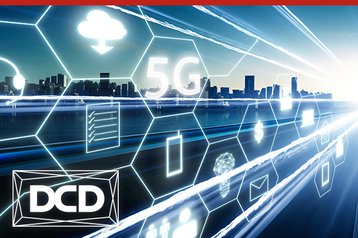 According to George Rockett, DatacenterDynamics CEO, "The interaction of edge and 5G connections promises to provide new industrial capabilities and efficiencies and the delivery of new and faster services to consumers. For telco, colo, and cloud services companies the challenge is probably knowing where to begin".
DCD>Edge focus day, October 29
Will we see micro data centers at cell towers and how does edge affect planning for the use of central office sites? Will the roll out of 5G help or hinder telecoms strategy for edge compute? Data processing and content will need to be delivered reliably to enable this new connected world between end user consumers and their suppliers. The DCD>Edge focus day will set out a vision for the future and how soon it will be with us.
New features and partnerships for 2018
DCD's global content partner Uptime Institute will provide original content and expert speakers to the event, and this year will also introduce Hosted Roundtables: hour-long discussions on critical industry issues for small, focused peer groups. Other interactive elements tested in 2017, will return to Dallas, including the VIP Executive Club, Speed Networking and one-to-one meetings.
The event will be joined by industry heavyweights including Schneider Electric, Vertiv, Compass Datacenters, Vapor IO, RagingWire, Indiana NAP, New Continuum Data Centers, CBRE, QTS, Carrier-1 Data Centers, CyrusOne and many more.