I Squared Capital is reportedly a frontrunner to snap up a majority stake in American Tower Corporation's (ATC) Indian business.
According to the Economic Times, sources stated that I Squared Capital has joined the race, and is evaluating whether to buy around a 90 percent stake in ATC's India unit.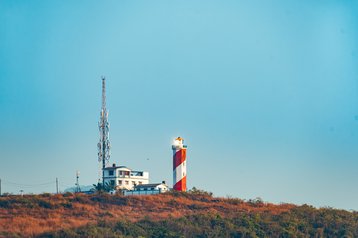 The same publication reported earlier this year that Canadian investment management firm Brookfield is interested in a full buyout of ATC India, but negotiations have remained unconcluded, said people familiar with the matter.
Another potential bidder, Stonepeak Partners, is also interested, as binding bids are due early next month.
ET reports, however, that ATC's valuation of its Indian tower business is some way off the potential buyers, with sources stating that the Boston-based company wants close to $4 billion.
But bids from I Squared Capital and Stonepeak are expected to be between $1.8bn to $2.2bn. Stonepeak is a stakeholder in ATC's US data center business but does not have any presence in India.
Neither I Squared Capital nor Stonepeak have commented on the reports.
"ATC can demand a higher valuation of its India venture but under current circumstances, I Squared and Stonepeak are unlikely to pay $50,000 per tower as they aren't convinced about generating adequate returns and recovering their money via steady tenancy revenues, given key customer Vi's weak financials and the fact that the latter is yet to close its long-pending fundraise or even start rolling out 5G networks," said the source to ET.
ATC's tower unit in the country comprises over 76,000 towers as of the end of 2022, although its biggest customer in the country is debt-stricken Vodafone Idea (Vi).
It's the third biggest tower infrastructure services provider in the country, behind Indus Towers and Brookfield-owned Summit Digitel which acquired Reliance Jio's telecom towers.
Earlier this year, ATC - along with Brookfield - was reportedly weighing up a potential takeover bid for Spanish telecommunications infrastructure provider Cellnex.