The US Army has chosen IBM to build and operate a data center in its Redstone Arsenal army post in Huntsville, Alabama.
Part of the Army Private Cloud Enterprise (APCE) program, the 'on-premises, commercially-owned, commercially-operated cloud' was announced last year as an initiative to replace 11 existing Army-run facilities, ahead of a possible larger roll-out.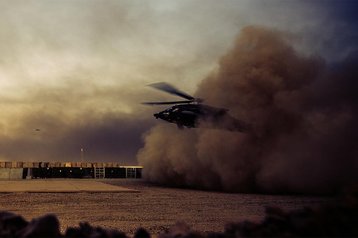 Domestic Business Machines
"Clients today are increasingly looking at the cloud as a pathway to innovation," Sam Gordy, general manager of IBM US Federal, said.
"This IBM Cloud solution will provide the Army with greater flexibility and will go a long way toward mitigating, and, in some cases eliminating, the security challenges inherent with multiple ingress and egress points."
The contract is for one year, with four additional one-year options, and is worth around $62 million over those five years. IBM will build the infrastructure, and provide Infrastructure-as-a-Service (IaaS), something that requires Defense Information Systems Agency (DISA) Impact Level 5 (IL-5) Provisional Authorization.
While other cloud providers like Microsoft have DISA Level 5 authorization, IBM says that it is the only company to be authorized by DISA at IL-5 to run Infrastructure-as-a-Service solutions on government premises.
"With this project, we're beginning to bring the IT infrastructure of the US Army into the 21st century," Lt. Gen. Robert Ferrell, US Army CIO, said.
"Cloud computing is a game-changing architecture that provides improved performance with high efficiency, all in a secure environment."
The closure journey
The US Army is currently in the middle of a complex data center closure initiative that it has struggled to follow on schedule, but a new blog post by the military body has offered some insight into how far along its consolidation plans are.
"As of December 2016, the Army has successfully closed 433 data centers and is making measured progress toward reaching its goal," it writes.
The post adds: "The Army plans to further reduce its data center footprint to only 10 global Army Enterprise Data Centers (AEDCs) and establish an Army Private Cloud - Enterprise."
In addition to a Pentagon data center consolidation team, the Army has also set up the Army Application Migration Business Office (AAMBO) to help with application migrations to enterprise computing environments.