Cloud adoption is doing little to slow investment in on-premises enterprise data centers in the US, according to an IHS Market survey. 
The survey suggests that, rather than scrap their in-house infrastructure, organizations are likely to take measures to diversify their use of servers, increase their network speeds and adopt SSDs to enable a shift to software-defined storage.
Specifically, 77 percent of respondents - representing organizations that operate data centers and have more than 100 employees - plan to invest in servers this year. More than half plan to buy more storage, virtual security appliances, WAN optimization appliances, security appliances, management software and virtual load balancers.
Between 40 to 49 percent of companies plan to invest in switches and routers, virtual WAN optimization, analog to digital converters (ADCs) and load balancers.
What they're buying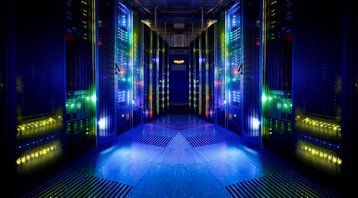 Survey respondents plan to more than double the average number of servers in their facilities by next year, out of concern for security, application performance and scalability.
What's more, one-socket servers - which are generally used for simpler workloads, consume less energy than dual-socket servers and cost less - are on the rise, expected to account for nine percent of all servers next year, up from three percent now.
Although hypervisors (such as VMware, Microsoft's Hyper-V and Citrix XenServer) and software containers like Docker are already very commonly used, adoption will grow from 70 percent to 73 percent, according to IHS.
When buying new servers, it says, operators seek machines that will offer high speed, automated VM movement and network virtualization protocols.
When it comes to storage, more than half of the respondents said that they plan on increasing their investment in either network-attached or solid-state storage, with just over half choosing the latter. As for their Ethernet switches, most companies choose Cisco, Dell, HPE, Juniper or Huawei products.
Why stay here?
Organizations keep on-premises infrastructure to run productivity applications, Microsoft Office, collaboration applications like email, as well as general-purpose IT applications.
According to Cliff Grossner, IHS Markit's senior research director, the need for ongoing investment is largely driven by changing attitudes to application architectures.
This has transpired through the adoption of software containers and micro-services, as well as "rapid and frequent software builds", he said, into which AI and ML are increasingly incorporated.
And from the increased use of virtual machines and containers stems the need for upgrades in processing capabilities, resulting in popularity of general-purpose GPUs (GPGPUs) and TPUs.
"These applications consume network bandwidth in a very dynamic and unpredictable manner and make new demands on servers for increased parallel computation," Grossner added.