French telco Iliad has completed the sale of a 50 percent stake in its Polish wholesale unit Polski Swiatlowod Otwarty (PŚO) to InfraVia Capital Partners for $415 million.
The move will enable PŚO to upgrade its fiber network across the country, and reach six million households.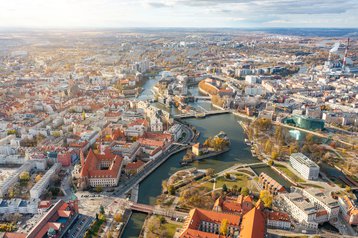 The sale turns PŚO into a joint venture between InfraVia and Iliad's operator unit Play, which will operate broadband provider UPC Polska's fiber network.
Currently, the unit's hybrid fiber-coaxial network can offer downlink speeds of up to 1Gbps. This will be upgraded with FTTH (fiber to the home) technology..
When the existing fiber network infrastructure is upgraded to the XGS-PON standard, Internet connection speeds could reach 5Gbps.
"This transaction marks a turning point in the growth of the Iliad Group's business in Poland. The partnership with InfraVia will provide a boost for the fixed Internet services market in Poland through an open access model, offering all operators equal access to the country's largest fiber network, which will eventually cover half of all Polish households. The planned investment program will significantly contribute to the development of Polish regions, cities, and industry," said Thomas Reynaud, Iliad's CEO.
PŚO's existing network covers households in 14 provinces and almost 200 municipalities across Poland, with Play and its subsidiary UPC Polska set to be the first operators to offer broadband products through the PŚO network.
Iliad Group operates across France, Italy, and Poland, and serves 45.9 million active subscribers across mobile and broadband services.