Californian data center and cloud security services company Illumio has received a Series D investment of $165m from a consortium led by J.P. Morgan, that includes Andreessen Horowitz, General Catalyst Partners, VC, Accel and several unnamed investors. 
The fifth wave of investment, bringing the company a total of $267m in backing since it launched in 2013, will be injected into marketing, sales, product R&D and customer services budgets.  
Divide and rule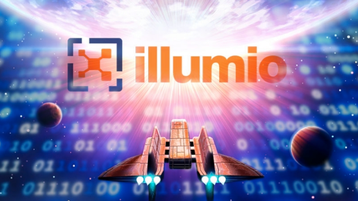 Illumio's cybersecurity software monitors and protects applications on physical servers and on the cloud by segmenting them into workloads and applying predetermined policies - meaning that it is able to control the flow of information circulating between network links, and it can oversee individual workloads as well as the containment of potential breaches should they occur. 
Similar systems include VMware NSX, Cisco ACI and Tetration, vArmour and CloudPassage.
Larry Unrein, global head of J.P Morgan asset management's private equity group, told Techcrunch that "given the exponential growth of cybersecurity risks, it's clear that segmentation is now one of the largest market opportunities in enterprise software." 
"Through our diligence process, which included speaking with a number of Illumio's key customers, we learned that the company's adaptive segmentation technology is designed to address these threats and offers a range of options without all of the manual work normally associated with traditional segmentation solutions."
The company usually works with large enterprises: a typical deployment manages approximately 10,000 workloads, and customers have requested that up to 32,000 workloads be secured in a single deployment. 
The software is reportedly used by nine of the 15 largest financial companies in the US and four of the seven largest software as a service (SaaS) businesses.