India's transmission company PowerGrid is planning a data center on a substation site outside Delhi.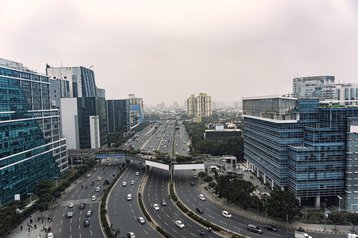 In a SEBI announcement this week, PowerGrid's board approved a revised investment proposal for the 'establishment of a pilot data center at PowerGrid Manesar Substation.'
The company said it would invest around Rs 713.83 crore ($86.9 million) in the project through its wholly-owned subsidiary, Powergrid Teleservices Limited.
Manesar is a town outside Gurugram City in the state of Haryana, to the southwest of Delhi.
Founded in the late 1980s and under the ownership of the Indian government's Ministry of Power, PowerGrid deals mainly in the transmission of bulk power across different states of India. The company operates the majority of the country's interstate and inter-regional electric power transmission system.
PowerGrid's telecom company Powertel operates a network of more than 47,700km of fiber along its power transmission lines, as well as points of presence in 688 locations across India.
Late last year, PowerGrid announced it would be separating its telecoms vertical to a new fully-owned subsidiary and would be building data centers on land at substations.
"The first data center as a pilot is expected to come up near Delhi with a capacity of 250 racks, and it will be ramped up to 1,000 racks. Detailed business models on data centers are being worked out," PowerGrid telecom executive director B Vamsi Rama Mohan said at the time.