Indian mobile operator Reliance Jio has completed its nationwide 5G service rollout ahead of schedule.
The company confirmed it has rolled out its 5G service across 22 regions in India, across multiple spectrum bands, before the end of December as initially expected.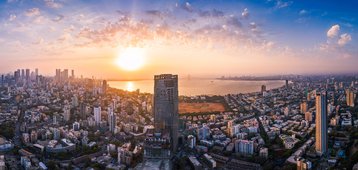 Jio previously outlined its intention to invest $25 billion in rolling out 5G.
The operator launched its 5G service in October and is targeting 100 million 5G customers by the end of 2024.
Jio received 5G spectrum from the government following its acquisition of $11 billion worth of spectrum in the 900MHz, 3,500MHz, and 26GHz bands in August of last year.
The company completed the first phase of its minimum deployment obligation in July with the Department of Telecommunications and planned to rollout 5G in all 22 regions by August 11.
"This is one of the fastest 5G rollouts of this scale globally and gives India a prominent position on the global 5G map," said Reliance Industries Mukesh Ambani.
"mmWave business solutions will expand the market for leased lines by providing equally dependable fixed-wireless services, thereby digitizing millions of small and medium enterprises with enterprise-grade connectivity and business solutions. This spectrum is capable of providing ultra-high-speed broadband of up to 2Gbps."
Earlier this year, Jio revealed that its 5G coverage has reached 2,300 cities and towns across the country.