Indian consulting and IT services giant Infosys has added OpenStack to its product roster, thanks to a partnership with German Linux specialist Suse.
The two companies have also invested in a center of excellence to develop reference architectures, accelerators and cloud migration solutions.
"System integrators like Infosys are critical in bridging legacy IT with emerging cloud-native technologies using Suse OpenStack Cloud," said Ronald de Jong, president of sales at Suse.
Infosys says the open source platform benefits from being hardware-agnostic, and enables greater infrastructure agility and control than proprietary solutions. It will be demonstrated at the Susecon 2017 conference that begins on Monday in Prague, Czech Republic.
Bringing OpenStack to the masses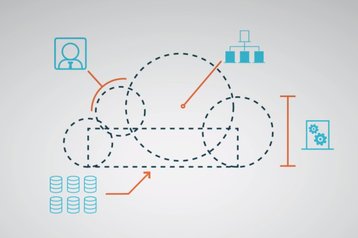 Suse is a German software company owned by Micro Focus that has been developing its own distribution of Linux for more than 25 years, recently emerging as one of the leaders in the rapidly growing OpenStack market.
OpenStack is the world's most widely deployed open source infrastructure software – powering more than a thousand private clouds running across more than five million physical CPU cores.
It consists of the integration engine and software modules, or 'projects', designed to do different things: for example Ironic for bare metal servers, Nova for virtual machines, Cinder or Swift for storage and Neutron for networking.
Infosys hopes that collaboration with Suse will help the company strengthen its presence in Europe and generate new business.
"This new solution will empower Infosys' clients with extreme automation backed by best-in-class professional services, which will not only provide enhanced agility but also create newer experiences," said Ravi Kumar, president and deputy COO at Infosys.
"Organizations will be able to invest much more in digital transformation by reducing cost of services through open source adoption. We believe that this collaboration will impact businesses positively and help them propel their digital strategy especially in sectors such as financial services, life sciences, retail, manufacturing, energy and utilities."
Late last year, Suse announced it was acquiring the software assets of HPE related to open source projects, including OpenStack.