American optical networking specialist Integra has launched a free online tool that estimates the cost of network component failures.
Developed specifically for large enterprise organizations, service providers, and wireless carriers, the tool relies on data collected from hundreds of thousands of shipped devices, as well as customer feedback.
The tool doesn't calculate the cost in lost revenue – instead, the cost of the outage is largely defined by the price of the truck roll – the term that refers to the need to transport an engineer to the affected facility to carry out testing and repair.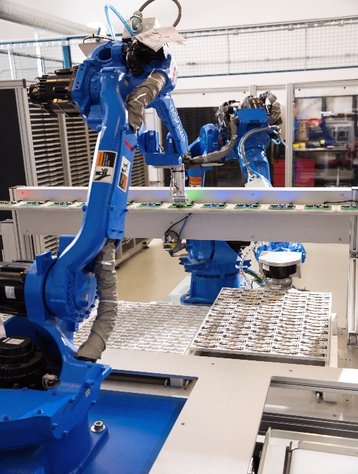 Trucks are expensive
Integra manufactures and sells carrier-grade fiber optical components like Direct Attach Cables (DACs), transceivers and jumpers. Its products support a wide range of data center hardware, including servers, routers and switches from OEMs like Cisco, Dell and HPE, but are typically priced cheaper than those sold by major brands.
That's not to say they lack quality: Integra's assembly lines are staffed by robots and fully automated, based in the US, and every single product is tested before it leaves the factory.
To underscore the importance of quality components to the health of the network, the company has put together a simple interface that calculates the minimum cost of a component failure.
"Ten years ago, power was a big issue. Today, for the most part, data center designers have solved this issue – data centers are built on more robust portions of the power grid, they have great back-up power and generators. That's why you see more publicity and more data on the next series of outages – there's a lot more focus on the network," David Prescott, founder and CEO of Integra, told DCD.
"Look at your car. In the seventies, you were worrying about your engine lasting a long time – well, they've got that sorted, we have more reliable engines. Then you were looking at how long your tires last – they got that solved. Today, you have a car that you can drive for 100,000 kilometers, not change the tires, not change the brakes and not do an engine tune-up. Engineers are now working on the next component of the car to make it last longer without repair. I feel like data centers are going through the same evolution."
Of course, the calculator also serves promotional purposes – it compares the potential cost of outages when using equipment with a "conservative" annual failure rate of two percent against Integra's own stock, which the company claims delivers failure rates of less than .001 percent.