Intel is introducing a new range of optical silicon solutions, this time taking aim not at the data center, but at wireless infrastructure.
The company's 100G silicon photonics transceivers, currently used by large enterprise and hyperscale facilities, will now be sold to communications service providers to resolve their bandwidth issues. Speaking at the European Conference on Optical Communication in Rome, the company's vice president of the silicon photonics division, Hong Hou, explained that using the technology outside data centers - at the network edge - is necessary, as the shift to 5G technologies, the massive increase in streamed video, and the ensuing network traffic are creating bottlenecks in existing communications infrastructure.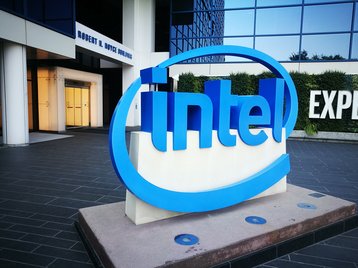 Laser-embedded
The announcement doesn't come as much of a surprise: last month, the company started aggressively hiring for its photonics business, stating that it wished to grow the organization's executive team as well as massively expand its R&D capabilities at its headquarters in Santa Clara.
The 30-odd adverts spotted by the Silicon Valley Business Journal included design engineering, photonics device test engineering and senior architecture roles, as well as several for VPs of the R&D division, and one for a so-called business strategist.
Silicon photonics transceivers use light to transfer data – resulting in faster, lower energy output transmission than their copper predecessors. Intel's products integrate a hybrid indium phosphide laser, which the company says is the cheapest way to achieve silicon photonics. Since it released the 100G transceivers in 2016, it reports having sold more than a million of them.
The new transceivers, which support the expanded bandwidth range brought about by 5G, are built to withstand harsh conditions and can transmit data to radio transmitters located more than ten kilometers (six miles) away. The company projects that its connectivity business – including the silicon photonics chips – will grow to $11bn in the next four years, up from $4bn currently.
For Intel, securing a large market share in optical photonics could give it a competitive advantage in the sector at a time of need. The company has faced falling share prices and a degraded public image as it failed to deliver its 10-nanometer node chip, originally promised in 2015 and hoped to sustain its Xeon server business, but delayed to 2020.
The company held a demonstration of its 400G silicon photonic range last year, slated for release some time in 2019.