Intel is selling its dedicated server business to MiTAC, the parent company of Taiwanese electronics manufacturer Tyan.
The financial value of the agreement with MiTAC has not been shared. The sale does not impact the development of its server chips.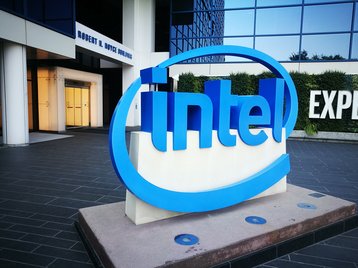 MiTAC will produce and market products based on Intel's designs.
Intel said in an official comment to ServeTheHome: "In line with Intel's continued efforts to prioritize investments in its IDM 2.0 strategy, we have made the difficult decision to exit our Data Center Solutions Group (DSG). As part of this plan, MiTAC, an Edge-to-cloud IT solutions provider and longstanding ODM partner of DSG, will have the right to manufacture and sell products based on our designs. We are focused on ensuring the DSG team and its stakeholders are supported during this transition."
The move is Intel's latest as the company plans to change its focus away from all non-core data center operations as part of the 'IDM 2.0.' Since Pat Gelsinger became CEO in 2021, Intel has closed its Optane business, SSD business, and networking switch business, and has withdrawn from 5G modems.
Intel's server offering was mostly sold outside of the US, with particular popularity in South America. The servers were a mixture of general use servers, and the company's Xeon Platinum 9200-series CPUs for heavy duty and high-performance computing applications as well as systems with GPU and accelerator support.
The company also announced its Sapphire Rapids Xeon CPUs in November 2022 that would be available in 2023, and have since been deployed on the Kestrel supercomputer for the US Department of Energy.
Intel Foundry Services collaborates with Arm on SoC design
The company is also collaborating with Arm to enable chip designers to build low-power compute system on chips (SoCs) on the Intel 18A process.
Intel 18A includes the company's PowerVia power delivery system and RibbonFET gate-all-around transistor architecture. The collaboration will see the companies develop a mobile reference design, and will leverage Intel's open system foundry model.
According to the company, the collaboration will initially focus on mobile SoC designs, but will have future potential to look into automotive, Internet of Things (IoT), data center, aerospace, and government applications.
"There is growing demand for computing power driven by the digitization of everything, but until now fabless customers have had limited options for designing around the most advanced mobile technology," said Pat Gelsinger, CEO of Intel Corporation. "Intel's collaboration with Arm will expand the market opportunity for Intel Foundry Services (IFS) and open up new options and approaches for any fabless company that wants to access best-in-class CPU IP and the power of an open system foundry with leading-edge process technology."
"Arm's secure, energy-efficient processors are at the heart of hundreds of billions of devices and the planet's digital experiences," added Rene Haas, CEO of Arm. "As the demands for compute and efficiency become increasingly complex, our industry must innovate on many new levels. Arm's collaboration with Intel enables IFS as a critical foundry partner for our customers as we deliver the next generation of world-changing products built on Arm."
The collaboration will see both IFS and Arm undertaking design technology co-optimization (DTCO) for Arm cores targeting Intel 18A process technology.