Diane Bryant, former general manager of Intel's Data Center Group, will join Google Cloud as its chief operating officer.
Reporting to Google Cloud's head Diane Greene, Bryant will join a division that, despite strong growth, lags far behind Amazon Web Services, as well as Microsoft and IBM.
A tale of two Dianes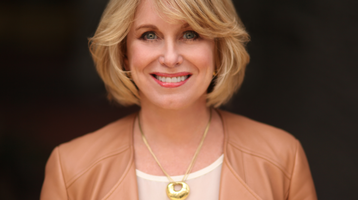 Bryant took leave from her job at Intel in May, citing family matters, and was replaced Nby avin Shenoy, previously GM of the Client Computing Group.
"I can't think of a person with more relevant experience and talents," Diane Greene said in a blog post. "She is an engineer with tremendous business focus and an outstanding thirty-year career in technology."
In 2016, Intel's Data Center Group generated $17 billion in revenue but missed investor expectations for several quarters, failing to reach the double-digit annual growth Intel had openly aimed for.
"Over her five years as Group President, Diane expanded the business to additionally focus on pervasive cloud computing, network virtualization and the adoption of artificial intelligence solutions," Greene said.
"Previously, Bryant was Intel's Corporate Vice President and Chief Information Officer, where she was responsible for corporate-wide information technology solutions and services."
Bryant also serves on the board of American multinational conglomerate United Technologies.
It's hard to know exactly how well Google Cloud is performing, as it doesn't identify the division in its earnings results, lumping it together with Google Play and its hardware efforts.
In the last quarter, this combined division grew 40 percent year-over-year, hitting $3.4bn in revenues. Analysts at Canalys estimate that GCP brought in $870m in the quarter, up 76 percent year-over-year.