Digital library the Internet Archive experienced a multi-hour outage after its data center was brought offline by a power cut.
The California-based non-profit provides free public access to backups of websites, software applications, games, music, videos, images, and millions of books.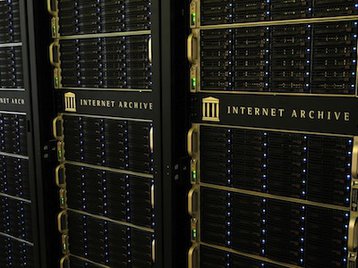 "Argh. There is a large PG&E outage around one of the Internet Archive data centers," founder Brewster Kahle said on Twitter. "This is happening more often..."
Over the past two days, more than 180,000 electricity customers have been left without power in the Bay Area as high winds batter the region. With Stanford's campus among those impacted, the university canceled final exams and closed its offices.
Falling trees have killed at least two people, and critically injured three. An Amtrak train was derailed by the winds. Another storm last week caused thousands to lose power in California.
Storms are increasing in frequency and intensity as a result of anthropogenic climate change. The latest report from the UN's Intergovernmental Panel on Climate Change, released this week, warned that humanity needs to make deep, rapid, and sustained greenhouse gas emission reductions across all sectors to limit warming to 1.5°C.
"The climate time bomb is ticking. But today's IPCC report is a how-to guide to defuse the climate time bomb. It is a survival guide for humanity," UN Secretary-General António Guterres said on Monday.
Climate events have increasingly impacted PG&E's grid, which has also suffered from decades of under-investment and has itself been responsible for starting devastating wildfires.
In an effort to mitigate the risk of its grid sparking another fire, PG&E in 2020 preemptively shut down the power for millions of its customers, but fires still burned that year - causing an outage at NERSC's supercomputer.
This week's outage comes as the Archive has been forced to defend its digital library in court in a landmark copyright lawsuit by publishers that challenges libraries' ability to scan their own book collections.
"I could only start the Internet Archive after we had gotten the Internet and the World Wide Web to really work, both are open systems," Kahle told DCD last year for our feature on the future of human knowledge. "So if we go into a period where the idea of public education or universal access to all knowledge starts to eclipse, we're in trouble.
"We see that now within corporate environments, and we're starting to see it in government environments, whether it's banning books or where you can pressure organizations to do things without going through the rule of law, but you go through the rule of contract."