Internet Initiative Japan (IIJ) has opened a data center near Fukuoka Airport to support its cloud and backbone network.
The new site has been constructed to meet demand for data center space in the Kyushu area, and will cater to clients that want backup capacity as part of disaster recovery and business continuity plans, the Tokyo-based cloud and IT service provider said.
The exact location of the site, the company's 21st facility in Japan, cannot be disclosed in the interest of security, it said.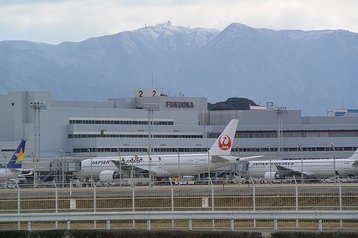 Japanese backbone
The facility begun operation on July 1, and houses services connected to IIJ's backbone network, in addition to serving customers using IIJ's GIO enterprise cloud service and its GIO private backbone.
IIJ's backbone network is the largest in Japan, according to the company's website, and is connected to the US, UK and mainland Asia.
It contains both high-density racks and smaller-scale partial racks, IIJ said. Each rack can provide up to 4.8kW of effective power, with clients being offered the choice of full, half, quarter, or eighth rack sizes.
The facility also complies with the Japan Data Center Council Tier 4 standards, and meets guidelines set by the Center for Financial Industry Information Systems, required by financial institutions and organizations that demand high security standards.