Interxion has begun work on a new data center in Belgium.
The Digital Realty company this week laid the foundation for BRU4, a new data center to be located in the Belgian municipality of Zaventem.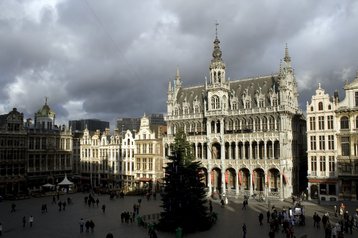 The company said BRU4 will offer approximately 6,700 sqm (72,100 sq ft) of floor space and 13.6MW of capacity. Scheduled to open in mid-2023, the new facility represents an investment of more than €100 million ($108.6m).
"Demand for data center capacity in Brussels continues to grow, largely driven by a surge in the number of Belgium enterprises migrating to the cloud and adopting hybrid IT models. In direct response to this growth in demand, we are constructing BRU4 which will provide businesses with the much-needed capacity to scale efficiently," said Dirk van de Geer, Managing Director, Interxion Belgium.
Interxion began work on BRU3 – also located in Zaventem – in March 2021.
This week also saw Digital Realty's acquisition of Teraco approved by the South African Competition Commission.
More in Construction & Site Selection