One of Europe's largest data center players, cloud and carrier-neutral colocation provider Interxion, is set to expand its presence in Frankfurt, Paris and Marseille.
The Frankfurt market will benefit from a brand new facility, while the two largest cities in France will see their existing data centers expanded. Due to the cost of the project, Interxion has increased its 2016 annual capital expenditure guidance to €260-€280 million ($292-315m).
A euro vision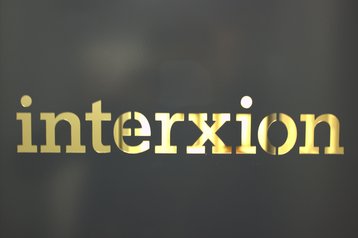 "Improving market dynamics in Europe are driving demand for colocation services across multiple segments and multiple countries, and Interxion continues to invest in new projects to expand our footprint in the cities where our customer orders exceed our existing capacity," David Ruberg, Interxion's CEO, said.
Ruberg explained the attraction of Frankfurt, saying that the city is the heart of the digital economy in continental Europe.
"Interxion has attracted a wide array of customers, including deployments from all of the leading cloud platforms who have chosen our connectivity rich campus to gain access to more than 200 carriers and ISPs."
Interxion is set to open FRA10 later this year, and has presold 80 percent of the capacity already. To meet future demand, Interxion will spend €95 million ($107m) on the next facility, FRA11.
When fully built out, FRA11 will total 4,800 sq m (52,000 sq ft) and have 10 MW of customer-available power. The data center will be constructed in four phases, with FRA11.1 and FRA11.2 sheduled for Q4 2017, and FRA11.3 and FRA11.4 for Q2 2018.
As for France, Ruberg said: "The cloud infrastructure rollout is now starting to reach Paris, as cloud providers seek to extend their infrastructure into this major market."
Interxion previously announced a 1,100 sq m (11,840 sq ft) expansion in Paris, and today revealed another 1,000 sq m (10,763 sq ft) extension. Together, they will deliver 3 MW of customer power, with 100 percent of capacity pre-sold. The €23 million ($25.9m) expansion will be completed by Q2 2017.
"Marseille is developing into a key connectivity hub for Europe, with two new submarine cables landing in our facilities," Ruberg  said. "This is attracting a widening range of international customers, from carriers to content providers to cloud platform providers."
The Marseille MRS1 facility will see an extra 1,400 sqm (15,000 sq ft) of equipped space and 2 MW of customer power added. Scheduled to open in Q2 2017, it is 50 percent pre-sold and is expected to cost €20 million ($22.5m).