Investment firm CapMan Infra has acquired Danish data center colocation firm Fuzion.
The deal, made via CapMan Nordic Infrastructure II fund, was announced this week. Terms of the acquisition were not shared.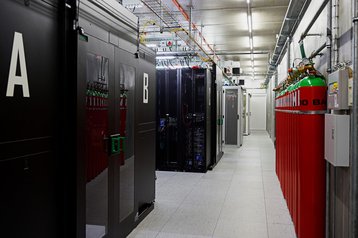 Established in 2001, Fuzion offers colocation services, operating out of four data centers in the Jutland region of Denmark in Skanderborg, Viby J., Aarhus, and Randers. The company is also expanding to a new location in Copenhagen.
Fuzion will join CapMan's data center platform, currently consisting of Dutch IT services provider Serverius.
CapMan said Fuzion's current co-owner and CEO Christian Holm Christensen will re-invest in the wider platform and continue in his position as Fuzion's CEO.
"We are happy to welcome Fuzion to our Northern European data center platform as it complements our recent investment in Serverius well," said Harri Halonen, partner at CapMan Infra. "We are also very glad to have Christian Holm Christensen co-invest alongside us, showing his strong commitment to delivering on the growth that we see for Fuzion in this market. Christian and his team have positioned Fuzion well for continued growth in Denmark, and Fuzion represents a great fit to our wider northern European platform."
Fuzion CEO Christensen added: "I am excited to continue the growth journey with Fuzion and join the wider data center platform being established by CapMan Infra. I look forward to not only growing Fuzion, which I have great expectations for, but also building the wider platform, which I see as ideally positioned to target a highly promising market segment at the right time."
CapMan Infra invests in energy, transportation, and telecommunications infrastructure across the Nordics with a focus on sustainability.
In May 2023, CapMan acquired Dutch IT services provider Serverius and announced plans to build a new European data center platform.
Founded in 2008, Serverius operates three colocation data centers in the Netherlands with a combined capacity of 8MW.
Fuzion's Viby J site opened in September 2021. Plans for a Copenhagen facility were outlined in November 2021 for an end-of-2022 launch date.
The company signed a Power Purchase Agreement with Nordic Solar A/S and Højby solar park earlier this month. The 10-year deal will begin in January 2025.
The acquisition is CapMan Nordic Infrastructure II fund's fourth investment, following Skarta Energy, Napier, and Serverius. CapMan Infra was advised by PwC Corporate Finance (M&A), and Horten and Linklaters (legal).