The CEO of UK cloud and data center services company Iomart has left the company.
The Iomart board this week announced Reece Donovan will be stepping down as chief executive officer and leaving the company with immediate effect.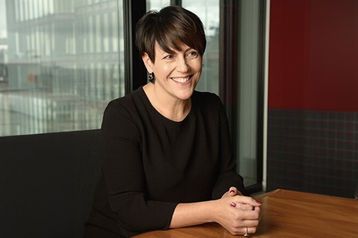 The short announcement said Lucy Dimes, Iomart executive chair, will become CEO on a full-time basis, also with immediate effect.
"The board would like to thank Reece for all his work in transitioning the business through the Covid-19 pandemic and energy crisis while helping to reposition Iomart's managed service offering within the broader hybrid cloud marketplace.
Reece joined the board as COO in March 2020 and became CEO in September 2020.
New CEO Dimes has had a number of executive roles across technology and telecoms companies including BT, Nokia, and Fujitsu in a career spanning more than 25 years.
Dimes was appointed chair of Iomart only weeks ago at the company's AGM on August 30. She replaced Ian Steele, who did not stand for re-election. The board said a search for a new chair will "commence in due course."
At the time of Dime's appointment, Donovan said: "Her considerable experience and insight will be invaluable to us as we continue to pursue a successful growth strategy. I very much look forward to working with her in the future."
Iomart owns and operates 13 data centers across the UK and has points of presence across Europe, the Middle East, APAC, and the Americas. The company offers cloud and data services, cybersecurity, and consulting.