US Quantum computing firm IonQ plans to deploy two of its systems in Switzerland and to establish a European quantum data center in Europe.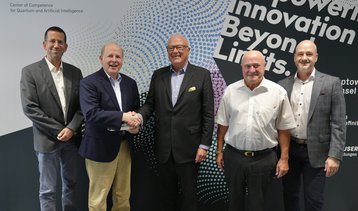 The company this week announced a partnership with QuantumBasel to deploy two quantum computers the Swiss company's Center of Competence for Quantum & AI, located on a technology campus outside Basel.
The transaction is expected to bring two systems, one that will be capable of 35 algorithmic qubits (AQ) followed by another system capable of 64 AQ.
Neither specifications of the new data center nor timelines for deployment were shared.
These will be the company's first quantum computers delivered to Europe. Currently, IonQ's systems are hosted in its US data center in Maryland, with the company planning a second facility in Seattle, Washington. Access to the company's existing systems is available through the company's own web portal or various cloud providers.
Peter Chapman, CEO and president of IonQ, said: "In QuantumBasel, we have found a partner who is aligned on the potential of quantum to solve the world's most complex challenges. At #AQ 35, we expect the first system we deliver to QuantumBasel to be on the verge of exceeding the capabilities of quantum simulators on classical computers. With #AQ 64, we believe even the best supercomputers will no longer be able to compete using full quantum simulation. We expect many applications to attain quantum advantage at this scale, ushering in a new era in computing. This is the system that organizations have been waiting for and we're glad to have QuantumBasel join us on this journey."
UptownBasel is developing a 70,000 sqm (753,475 sq ft) technology campus for Industry 4.0 in Arlesheim near Basel. The Schorenareal site was previously a manufacturing site for the engineering firm BBC and later its successor, ABB. The hub is being funded by the family of Dr. Thomas Staehelin and Monique Staehelin.
UptownBasel Infinity, a wholly owned subsidiary of the UptownBasel Group, runs QuantumBasel, its Center of Competence for Quantum and Artificial Intelligence.
"We are pleased to partner with IonQ to drive quantum innovation in Switzerland and to accelerate problem-solving in our quantum computing ecosystem," added Damir Bogdan, CEO of QuantumBasel. "Offering IonQ's systems to our enterprise and research customers enables them to explore novel quantum techniques and approaches. We look forward to seeing what new breakthroughs are possible as more people become increasingly familiar with the power of quantum.
QuantumBasel will offer access to the two quantum systems to tenants at the campus, including enterprises, research institutes, startups, and universities. IonQ will also service its European customers out of the joint data center.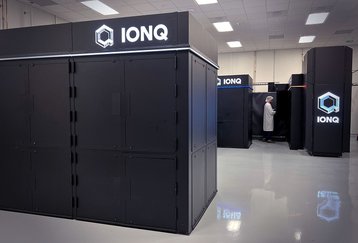 "Bringing IonQ systems on-site will expedite and improve our pursuit of quantum innovation, furthering our goal of achieving breakthroughs," said Thomas Staehelin, investor and president of the board of UptownBasel. "For example, biopharma is a key focus area for quantum computing. Partnering with IonQ puts us one step closer to enhancing the drug discovery process and running complex in silico simulations, ultimately expanding access to necessary treatments for diseases that are incurable today."
"Quantum accessibility is a core tenet to IonQ's business, and we welcome partners and potential users to join us and be an integral part in the development of quantum algorithms and applications for a variety of industries for years to come," said Noam Zakay, managing director, IonQ GmbH.
This month also saw IonQ make its latest quantum computer, Forte, commercially available. The system currently offers 29AQ and 32 qubits. The system was announced last year, with early access customers including Airbus, Hyundai, and the Los Alamos National Laboratory.