Affiliates of private equity firm IPI Partners (IPI) have acquired ACDC Holdings (ACDC), the controlling shareholder of Supernap Italia. Terms of the deal have not been disclosed.
Supernap International was set up as a partnership between US-based Switch and the ACDC fund in 2014 to build data centers globally based on the designs of Switch's Tier IV Las Vegas facility. Supernap Italia is an Italian colocation provider which owns a 42,000 sqm (452,000 sq ft) data center in Siziano, just outside of Milan. Its parent company ACDC was owned by Accelero Capital Holdings.
OPINION: Don't underestimate colocation in Italy
IPI moves into Europe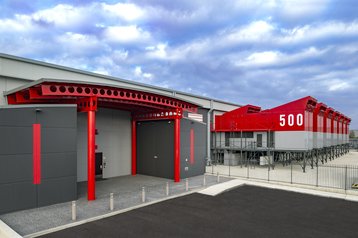 "We are proud of the great progress that we have made in establishing our market presence and demonstrating our ability to meet the capacity needs of some of the world's leading technology companies," said Sherif Rizkalla, CEO of Supernap. "IPI is an ideal partner to help us advance our hyperscale deployments, in Italy and throughout Europe, and to accelerate our growth plans."
IPI invests in data centers and other technology and connectivity-related real assets. In 2019 the firm launched Stack Infrastructure after merging facilities bought from Infomart and T5 into one business. The deal represents its first investment in Europe, and Supernap will reportedly undergo rebranding later in 2021.
"Supernap has an established leadership team that we've followed as they've fostered strong relationships with a distinguished tenant base and built a track record of developing and operating world-class data centers," said Matt A'Hearn, Partner at IPI. "We see this as a great opportunity in Europe, a market that we believe will continue to experience significant growth. In connection with this investment, IPI also plans to commit resources to execute on the opportunities resident in the expansion capacity within and around Supernap's existing campus. We look forward to working with Sherif and his team."
Supernap International also includes a Bangkok data center campus, but IPI has confirmed to DCD that this part of the business isn't included in the deal, only Supernap Italia has been acquired.