Iraqi Prime Minister Mohammed Shia' Al-Sudani has inaugurated a National Data Center.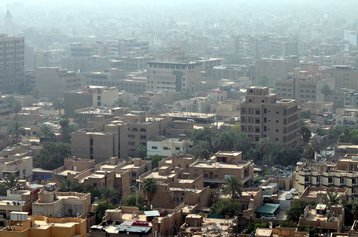 The Prime Minister launched the facility this week at the General Secretariat of the Council of Ministers in Baghdad.
Very little information about the data center itself, which has also been described as a "National Cloud Facility" has been shared, including its size and/or IT capacity.
The data center is part of the country's "digital transformation," a goal that is supported by external organizations including the United Nations Development Programme, the World Bank, the UK Government Digital Service, the World Food Programme, the International Cooperation Agency, the Canadian Ministry of Foreign Affairs, and IMMAP.
Al-Sudani also chaired a meeting of the advisory team for the Electronic Government Committee, during which he reinforced the importance of data aggregation for citizen services, for example, more effective management of the food ration card program.
Al-Sudani has stated that the government will "fulfill all financial requirements" and support decisions and measures for digital transformation in the nation.
According to Data Center Journal, Iraq is also home to three data centers run by GCCIT, Alamiya Co, and Talia. All three are located in the capital city of Baghdad.
In September 2022, the government of the autonomous region of Kurdistan opened a data center. Little information about the data center was shared, besides that it was built to Tier III standards.
In April of this year, Iraq's Minister of Construction, Housing, Municipalities, and Public Works confirmed plans to construct a national data center dedicated to land management which would be used for counting and administering lands, as well as identifying ownership and usage. The proposed data center was also said to "function as an information bank for any government or planning agency." It is unclear if this is the same data center project.